A Little Leak Can Mean a Big Problem
As Seen on Newsday.com
The onset of spring means warmer temperatures, increased pollen and tree allergens, and severe weather. Heavy rain is not uncommon, and Long Island has even reported hurricanes and tornadoes of late. To help you prepare for the summer season, the professionals at United Water Restoration Long Island offer a few tips to help protect your home or business from pollutants, water, and mold.

Prepare Now with a Reliable Resource
When disaster strikes, you need help fast. You want a company in your contacts that is available 24/7 365 days a year, is locally based and has certified technicians. United Water Restoration Group is a local business backed by the proven system and reputation of a national franchise. Owner, Phil DePaul, is committed to serving people in their time of need. With a background in disaster recovery management, Phil understands the important and personal nature of working inside someone's home or business to put things right. "Home and business owners throughout Nassau and Suffolk counties rely on United to turn any mess into a success," says Phil.
Be Storm Ready
Severe summer weather is often unavoidable, but there are some steps you can take to prepare. These tips also work to help avoid any kind of water damage. It is vital to maintain your property on a regular basis. Insurance companies hesitate to pay out claims for problems that have been in existence for a while. "Deal with problems as they arise, and don't hesitate to call in a professional," Phil says. Outside the house, check your gutters and roof. Inside, look under sinks in kitchens and baths, and check hoses on dishwashers and washing machines. You can even go inside a drop ceiling and check for any leaks before you see any staining.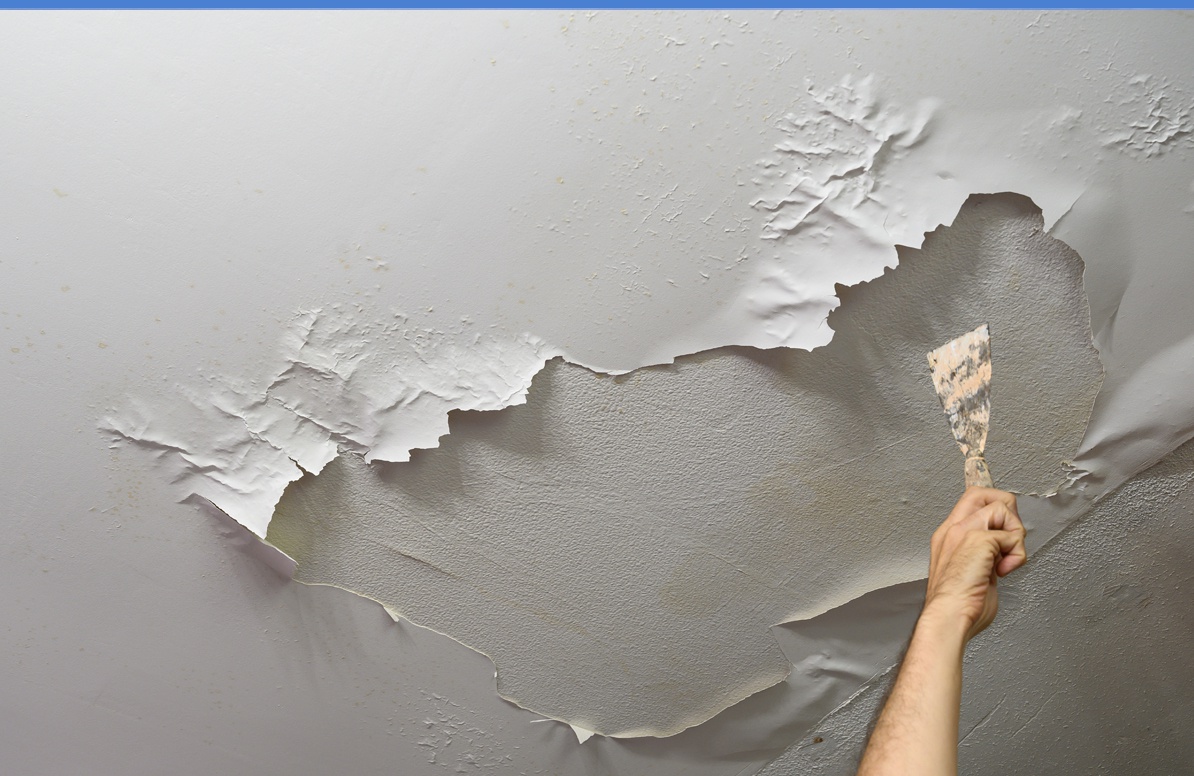 If Water Damage Occurs
Water damage can occur quickly and worsen with time. Many building materials as well as cabinetry, furniture, and upholstery absorb water. Wooden fixtures will warp and become misshapen, while plaster and drywall start to crumble, and fabrics become host to mold and bacteria that can be harmful to families. The first thing to do is to locate and stop the source of the water damage. Then, do your best to remove the water and dry out the area. If you can, run the air conditioning on high to aid the drying process. To avoid sustained water damage, position wood blocks or aluminum foil between soaked carpet and furniture legs. Pull out and prop up wet cushions and upholstery, and if you have a throw rug over soaked carpet, remove the rug. Also, move all sodden art pieces to a place where they can dry out.
It's always a good idea to treat the affected area with mold preventatives. To make sure the job is done correctly, call a reputable firm like United Water Restoration Group. They are not only the experts in disaster relief, but they also employ a network of vetted contractors who are bonded and insured to help bring your home or business back to pre-condition or better.
Should I Stay or Should I Go?
If you've experienced water damage in your home or business, ask yourself some basic questions: Is it safe for you to remain in your home or business? Do any water-logged materials, which can be quite heavy, pose a risk to your safety? Which tasks can you carry out safely while remaining on your property? Should you worry about slip-and-fall or electrical hazards? Cleaning up after any water damage or flooding can be complicated and messy. Your best bet is to call a qualified water damage specialist such as United Water Restoration Group.
Where There's Water, They May Be Mold
One of the most common misconceptions about mold damage is that it may be removed by spraying the surfaces with supplies such as disinfectants, biocides, or cleaners. Unfortunately, those products will not solve the problem. When mildew spores and other components of the mold enter the air, they still present a health risk to anyone exposed. A mold remediation process encompasses distinguishing and addressing mold problems in a structure. Mold remediation and cleanup prevents the spread of mildew by isolating areas affected by mold. Affected materials are removed to eliminate condensation and moisture sources. A qualified technician will go through a process of assessment, containment, filtration, mold removal, drying, repair, and testing the affected areas.
Check for Water Damage When Buying a Home – Exterior
There are several things to be on the lookout for when you are buying a new home.
Location and elevation: You want the ground sloping away from the house. If it doesn't, water may accumulate and seep inside the foundation of the home. Be sure to check the foundation.
Gutters and drains: Check the gutters to be sure they are intact and clear and that the downspouts direct water away from the house.
Roofing and attics: Be sure to check the roof for any missing or cracked shingles and damaged or missing flashing. Look inside the attic, checking carefully around chimneys, roof vents, and where roof and wall meet for any indication of leaking or damage. Insulation should be dry as well.
Windows and doors: Damaged windows and door frames can let in moisture, raising humidity and your chance of mold along with it.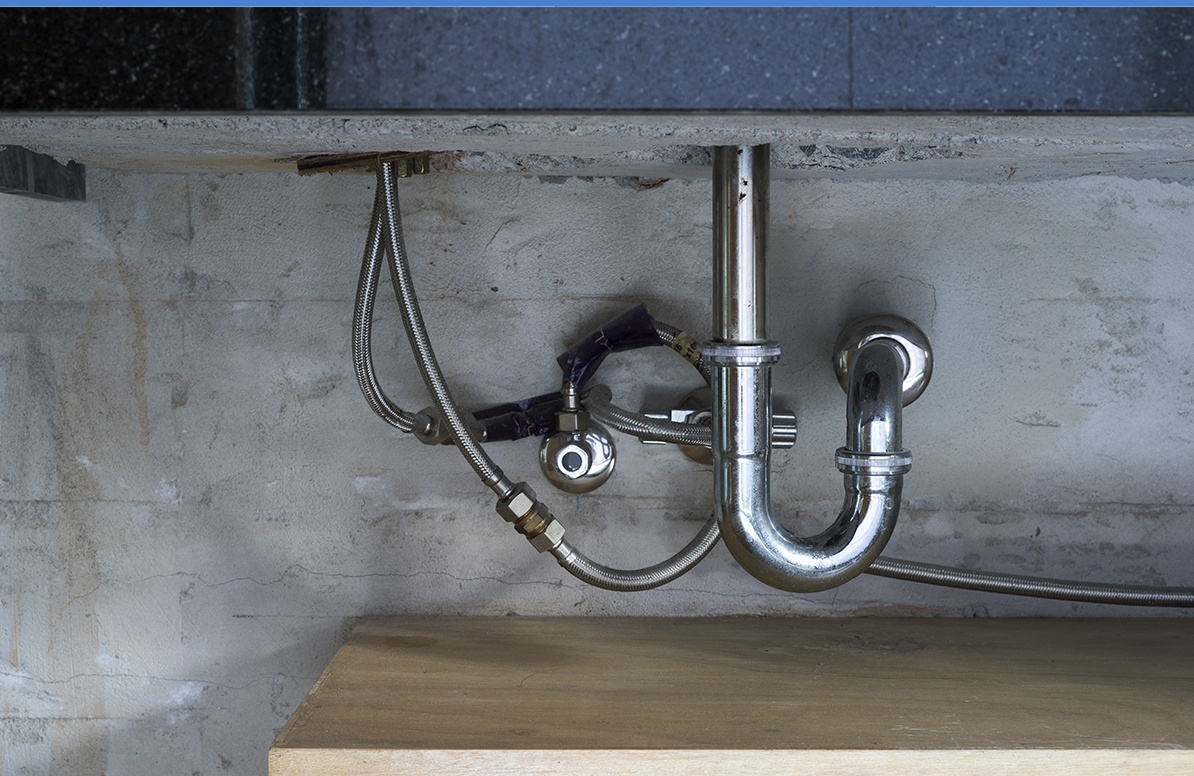 Check for Water Damage When Buying a Home – Interior
Inside the house, keep an eye — and nose — out for:
Floors: Sagging or soft spots or cracked or warped tile, wood, or laminate on floors in bathrooms and the kitchen. Be sure to check corners as well. This issue may point to a leaking appliance or pipe.
Sinks: Look under sink areas for signs of warping or discoloration. Damp cabinets and watermarks point to a leaky pipe.
Hot water heater: Check for signs of rust that may indicate a previous or current leak.
Ceilings and walls: Look for any water rings on ceilings or walls. Look closely at any plumbing.
New fixes: Take note of new repairs to ceilings or frames as these may be hiding water damage.
Sniff test: if there is a musty smell in the house, it's likely there was water damage and potential mold.
Do I Need a Sump Pump? When Should I Replace the One I've Got?
American Society of Home Inspectors estimates that two-thirds of American homeowners have some type of moisture in their basements or crawl spaces. United Water Restoration Group advises that even if your basement doesn't flood, basement moisture can lead to mold and potential health problems. If you own a home and live in an area susceptible to excessive snow or rainfall, a sump pump is a smart bet.
The average sump pump lasts about 10 years. As they age, sump pump issues are common. They may absorb less water, flow slower or stop working altogether. A sump pump failure during a storm or flooding can cause major damage to your home or business.
Commercial COVID-19 Disinfecting
The last year has made us all aware of the importance of hygiene in our home and workplace. United Water Restoration Group specializes in antimicrobial treatment and biohazard remediation. Business owners throughout the tri-state area count on them to disinfect and clean indoor commercial spaces. Here's how it works:
Highly-trained technicians conduct thorough disinfection and sanitizing treatment to mitigate the spread of any pathogens and protect against an assortment of biological threats, such as the flu and other viruses.
State-of-the-art equipment allows their IICRC certified experts to effectively assess, disinfect and sanitize areas of possible contamination, using EPA-Registered disinfectants and professional germicidal cleaners.
United Water Restoration Group follows all CDC protocols in regard to cleaning areas that might be contaminated, including high-touch surfaces.
Long Island's Go-To Resource for Property Damage
Phil offers his final piece of advice. "When you, your family, or your business has a property damage emergency, you want a team of responsive professionals prepared to handle any situation," he says. "Whether it's to clean up water damage from a broken pipe, remediate mold growth or restore your home from odor, smoke, or fire damage, United Water Restoration Group is always ready to help."
His Long Island-based team does much more than just fix damage caused by fire, water, and mold — they also disinfect homes and businesses affected by COVID-19, clean HVAC air duct systems, and provide emergency services for many other things, including indoor oil spills and tree removals, just to name a few.
"If it's dirty, dangerous, or you just don't know what to do, call us at United Water Restoration Group," says Phil. "We're the pros you want when you need it most."
For any of your water, flood, fire, storm, sewage, and mold emergencies in your home, call us at (631) 494-4764.