Local Professional Sewage Cleanup Service 24/7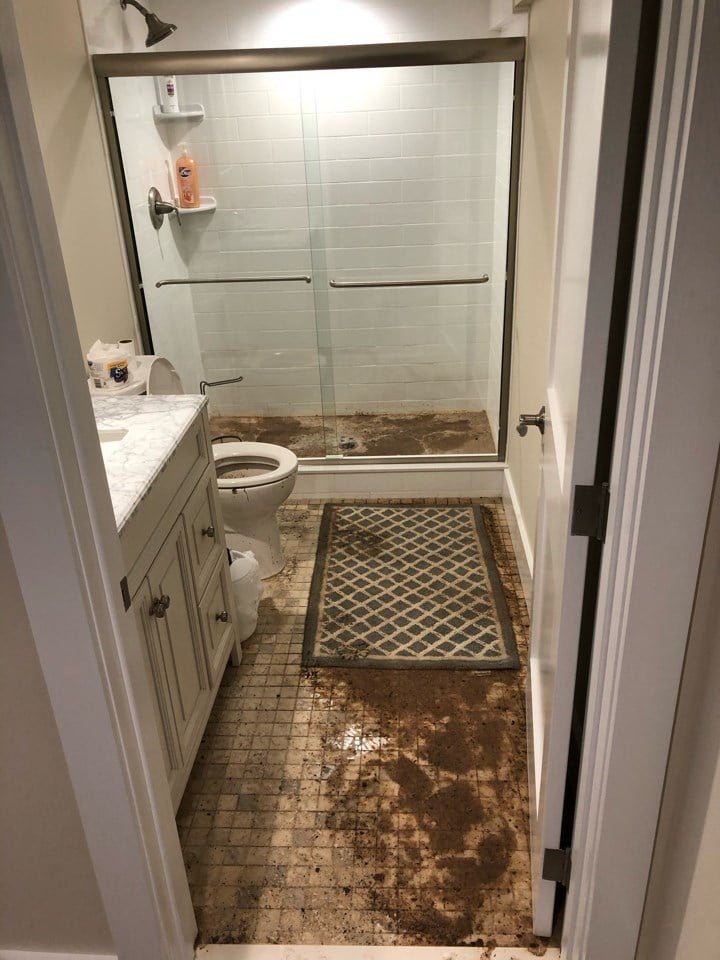 No matter where you live, when wastewater emergencies hit, you want a quick response from water damage remediation professionals. After your sewer backs up or waste line leaks out, you need to take immediate action to protect your property from further damages. At United Water Restoration Long Island, we are available 24/7, so we can respond to your Long Island or NYC property quickly, address the underlying problem and clean up the mess.
The technicians at United Water Restoration are Category 3 wastewater restoration experts ready to remove the black water, minimize the odor, and sanitize your environment.

What Sets Us Apart From Our Competitors?
We know that there are other companies out there, but our focus on fast response times and customer satisfaction means a great deal to our clients. We know you can't rest while facing water damages, so we offer:
Emergency services 24/7/365
Response within the hour
Professionally trained technicians
Guaranteed workmanship
We'll do what we can to put your home or workplace back into working condition. After all, we are local Long Islanders too…

Why Do You Need a Professional Response?
Water damage is the most common claim home and business owners make with their insurance companies. This is because there are so many ways water can get into the home. Heavy rainfall, burst pipes, damaged appliances, clogged toilets, and many other internal and external events can leave your home with water damage. Sadly, the full extent of the damage is hard to recognize because porous materials absorb a lot of water before you can get it all mopped up.
Professionals have the training and equipment to locate the source of water damage, measure the extent of the damage, and respond to hidden areas of concern. For example, when insulation absorbs moisture, it can support mold growth.
The right equipment is necessary to quickly remove water and thoroughly dry materials. With industrial-grade dehumidifiers and air movement equipment, United Water Restoration technicians bring the humidity levels in your building back to an acceptable range.
If you put off taking care of a leak for even a couple of hours, that could mean more damage and expensive repairs on your hands. Our technicians are prepared to respond to your water emergency 24 hours a day, seven days a week.
One of the worst-case scenarios when dealing with water damages is the presence of mold. All it takes for mold to set up colonies in your building is moisture, oxygen, and a food source. So when water gets where it shouldn't, it isn't uncommon for mold to develop. We take the potential for mold growth seriously and are proactive about preventing it.
Many property owners find that hiring professionals is more cost-effective than trying to handle the cleanup efforts on their own. In fact, your insurance company may prefer that you work with professionals.
Your property is probably one of your most valuable assets. When it's threatened by water damage, don't take risks of further damage or incomplete repairs. We have the right equipment and training to do a thorough job with professional results.
Keep Yourself Safe
When you have a water damage problem, call United Water Restoration right away. Keep yourself and everyone else in the building safe by shutting off the water and electricity. Next, evacuate and stay out of the building if there's any chance of structural damage. Avoid electrocution by staying out of flooded rooms or pools of water.
What Does Your Insurance Cover?
Homeowner's insurance policies don't cover all forms of water damage. For example, your policy may cover accidental or sudden damages but may not cover flooding from heavy rainfall. Check with your insurance provider to learn what is covered and what is not. It's ultimately the property owner's responsibility to defend against water damage. This generally includes keeping up with property maintenance and understanding the risks in your area.
At United Water Restoration, we've worked with many types of water emergencies on Long Island. We understand your concerns and are ready to help you work through this emergency.