Mold in Your Crawl Space?
Crawl space damage is something you may not think about much as a property owner. Out of sight and out of mind, it may be easy to forget that you even have a crawl space unless you're having foundational work done or routine ductwork maintenance.
This sort of isolation and routine exposure to the elements means that one incident could leave your crawl space open to the onset of mold growth. Damp, warm, and humid climates are typical of these non-habitable environments – which create ideal conditions for mold growth.
A mold infestation is never ideal, and your crawl space is no exception. United Water Restoration Long Island would like to walk through a typical process of a crawl space remediation project on Long Island.
Crawl spaces are typically confined spaces with treacherous working conditions. Lighting is usually poor, and hazards can be plentiful.
As New York state licensed mold remediation contractors, our team of certified mold abatement technicians are recognized as the go-to pros for this type of work.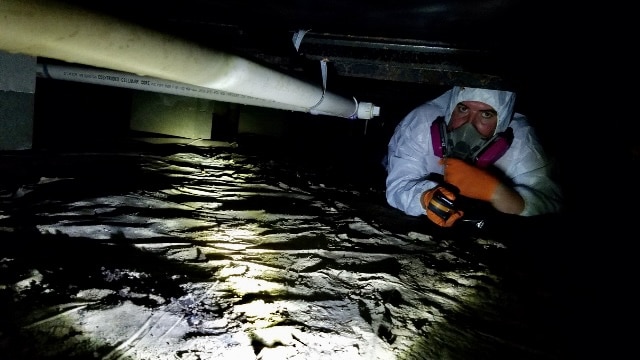 Crawl Space Damage Mitigation & Remediation
1. Contact United 24/7
Contact our service team at (631) 212-2321. Once we discuss the nature of your concerns related to the crawl space, we'll dispatch one of our trained professionals to the property to assess your crawl space conditions and recommend an action plan.
2. Assessing the Situation
Once our technicians have arrived, they'll gear up and head into your crawl space to check out the situation.
We may also inspect other areas inside or outside the property that may be related to fixing the source of the problem, or to make sure the water damage isn't more widespread than the moldy section of your crawl space.
3. Isolate and Contain
Before any work starts, the mold-affected work area will be isolated with 6mil poly plastic containment barriers and to prevent cross-contamination of airborne mold spores from spreading throughout the building.
4. Filter the Air
Using High-Efficiency Particulate Air (HEPA) filtered Air Purification Devices (AFDs), is an essential part of worker safety. Creating negative air pressure within the work environment helps assure the return of safe levels of indoor air quality.
5. Removal
Porous building materials, like fiberglass insulation and drywall, are prone to contamination and often need to be removed for successful mold remediation. Personal storage items such as those in cardboard boxes may also be contaminated.
6. Treatment
All surfaces are cleaned multiple times with HEPA vacuums and hand-wiping to remove loose particulates from walls, floors, and ceilings. Wood framing can usually be treated with aggressive cleaning methods; unless dry rot is too severe.
The mold-infested areas are subjected to antifungal/antimicrobial treatments to kill any residual mold spores and help prevent future mold growth in the environment.
7. Restoration
Final touch may include encapsulation with an antimicrobial sealant as another measure for added protection.
To finish up your crawl space mold remediation project, any materials damaged by mold will be replaced. (For example, replacement of crawl space insulation in the ceiling joists – underneath the finished floor above.)
8. Ongoing Maintenance
Your crawl space is now restored from the mold that plagued it, but it's not necessarily out of the woods from future issues…
Seasonal dehumidification, waterproofing, exterior drainage, and grading are all common components to a successful moisture management plan to avoid repeat problems.
United is happy to help you implement any and all strategies to stay dry and clean!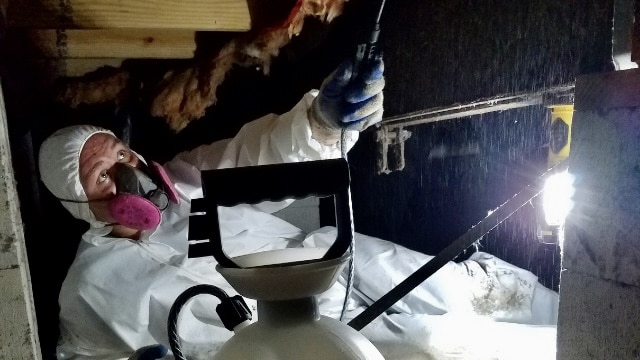 Basement Musty? Standing Water in the Crawl Space?
When you get bored and start worrying about the condition of your crawl space, simply contact the United team at (631) 212-2321. We're available to take your call 24/7, and our professional technicians are standing by to help you fight off the mold today!