Air Duct & Vent Cleaning Services on Long Island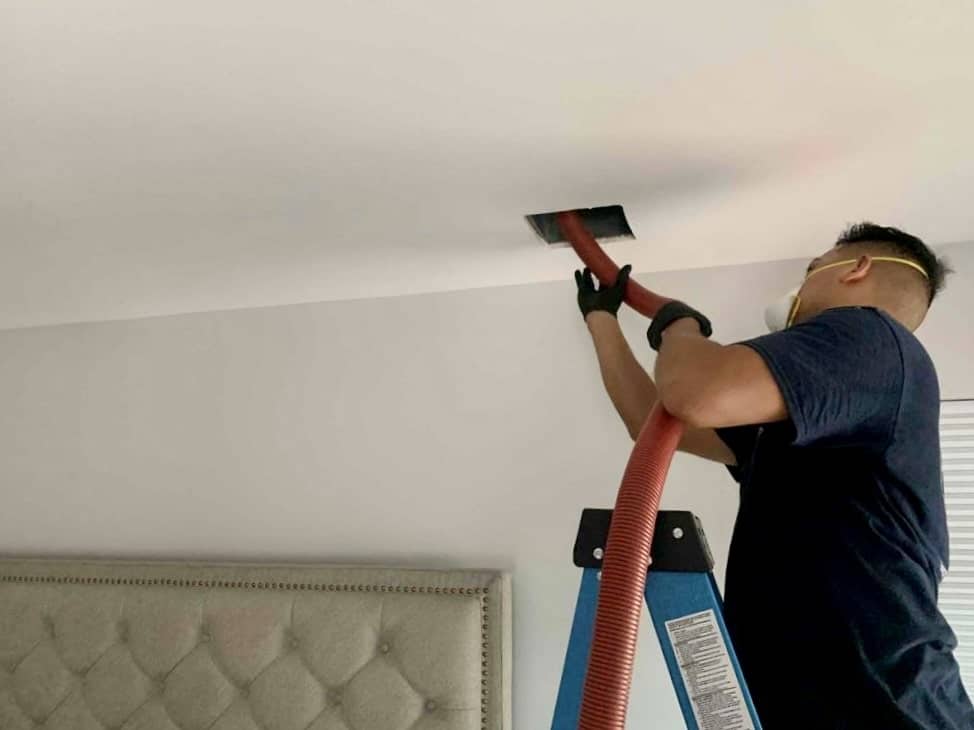 Air ducts are responsible for circulating and conditioning air throughout your home or business. They work hard to keep you feeling comfortable. If you are not regularly changing your filters and cleaning your ducts and vents, they can accumulate dirt, debris, and mold. Aside from being unsightly, dirty ductwork can pose serious health hazards by circulating dust and allergens throughout each room. It can also lead to the burnout of costly HVAC equipment. To minimize risks, have your ventilation ducts properly cleaned by a licensed and insured contractor – a company with well-trained and certified technicians with the right tools and equipment.
Benefits of Having Your Ducts & Vents Cleaned
An environment free from allergens and pollutants isn't the only potential benefit of hiring a professional HVAC air duct cleaning. Clean ducts can improve airflow, help you save money on your energy bill, and ensure your system continues to operate at peak efficiency. HVAC air duct and vent cleaning can:
★ Improve indoor air quality.
★ Decrease the chance of developing allergies, asthma, or other respiratory issues.
★ Remove unpleasant smells.
★ Reduce dust and dander and make your living space feel cleaner and fresher.
★ Prolong the lifespan of your HVAC system.
Dryer vents allow heat and moisture to escape. Over time, lint and debris build up in the venting system. Not only does this decrease airflow, but it poses a serious risk of fire or carbon monoxide poisoning. As such, you should have your dryer vent professionally cleaned before more serious issues arise. Dryer duct cleaning can:
★ Improve energy efficiency.
★ Reduce fire risk.
★ Dry clothing quicker.
★ Prevent moisture buildup.
★ Protect against asthma triggers.
Signs Your Air Ducts Need Cleaning
If you notice buildup or debris in your vents, that's a good sign that it's time to call a professional air duct cleaning service. Air ducts can be contaminated with bacteria, pollen, or other pollutants. If you smell smoke, mildew, mold, or another strange odor, it could be coming from dirty air ducts. You may experience inconsistent airflow or rising energy costs. Another reason to have your ventilation system professionally cleaned is if you find evidence of an infestation.
If your home or business undergoes renovation or construction, dust and debris can find their way into the ductwork. Therefore it's a good idea to have the HVAC system cleaned before it causes respiratory symptoms. It's also an important part of the cleanup and restoration process after a fire because smoke and soot are absorbed into the ductwork.
Get Your Ducts Cleaned – Hire a Pro!
Cleaning air ducts and vents is not a do-it-yourself job. If you want an efficient, complete job, hire United Water Restoration Long Island. Not only are we a certified cleaning service, but we're also trained in proper safety procedures and best practices when it comes to cleaning your ducts. Our technicians use specialized equipment to thoroughly clean HVAC and dryer ductwork and are qualified to remove dangerous mold and other microbes.
What We Do:
1. Detach and sanitize all supply registers and vent covers.
2. HEPA vacuum each duct length using a variety of abrasive brush heads.
3. Disinfect the system through the return vent using an EPA-Registered antimicrobial agent.
United is one of the most affordable air duct cleaning companies on Long Island. We serve homeowners and business owners in Nassau and Suffolk counties. For more information or to schedule an appointment, call (631) 494-4764, or send us an online appointment request form today!