Summer Storm Safety & Preparedness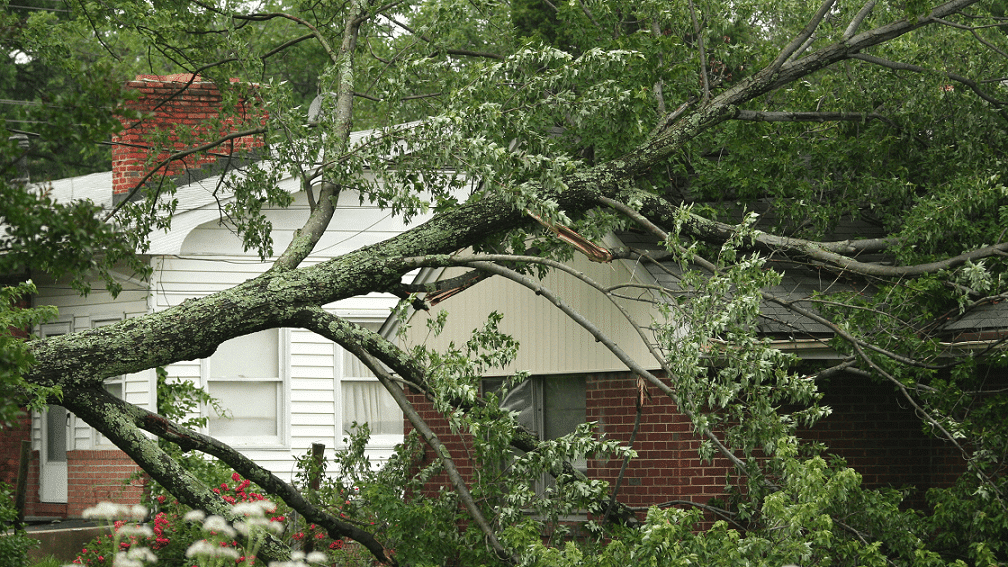 Most residents in the area have complained about Long Island's unpredictable weather. Between the wind patterns and humidity, storms can intensify quickly, particularly during the winter. It's important to regularly maintain your residential, commercial, or public building because damaging weather conditions, specifically high winds, and heavy rainfall, are possible any time of the year.
The best time to prepare for a severe summer storm is before it happens. Storms move fast or change course, leaving less time to get ready. Make sure you're ready in advance by reviewing your emergency plan and preparing your home and business. Long Island property owners can take these preventative measures to help reduce damage from destructive summer storms.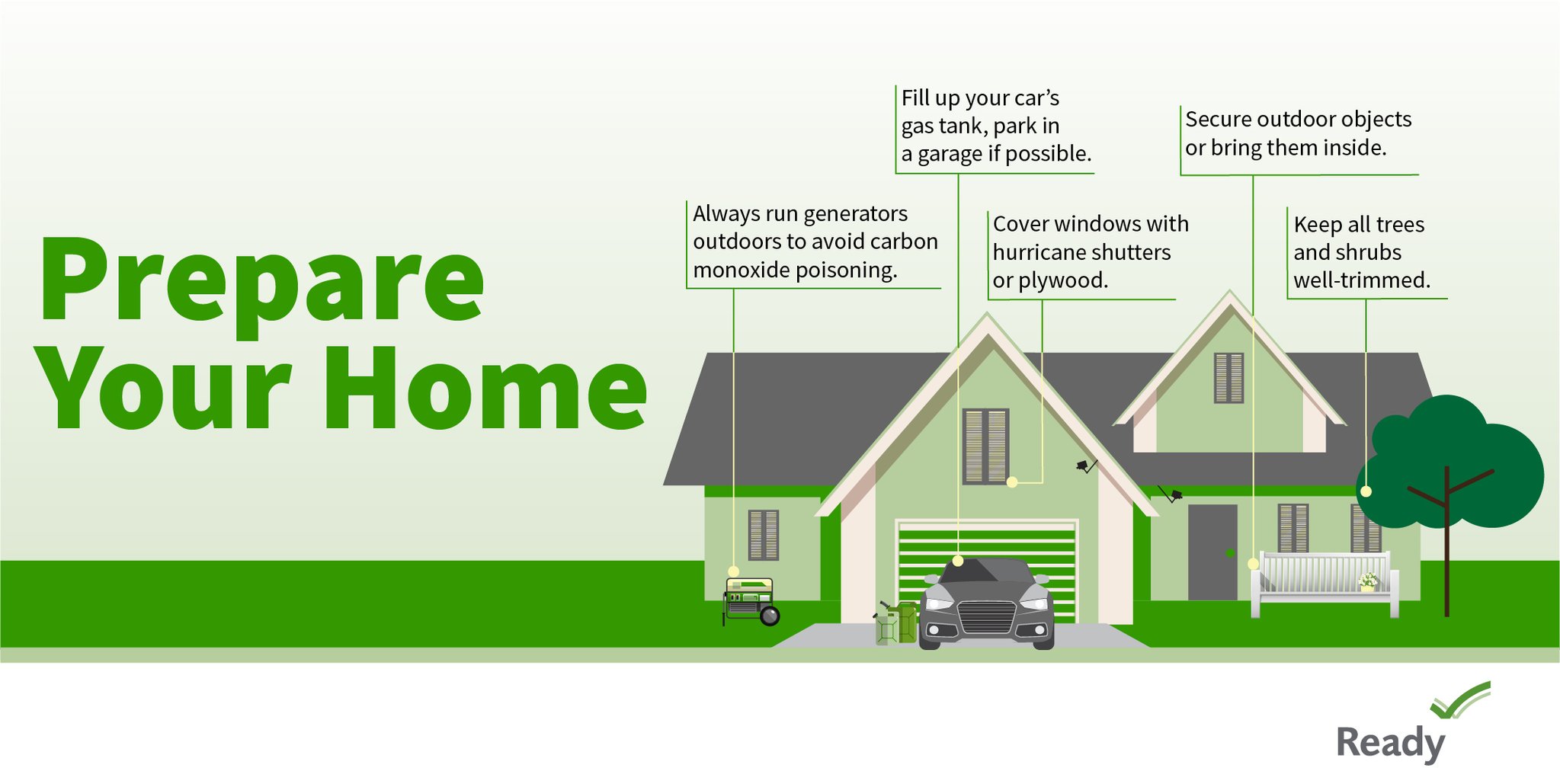 Clean gutters and drains.
Ensure downspouts and other water runoff directs away from the foundation.
Cut down or trim trees in danger of falling.
Bring in or secure lightweight outdoor items.
Keep important documents in a waterproof container.
Move valuables and electronics to higher levels.
Review insurance policies and make sure personal documents are up-to-date.
Plan how to access the latest information ahead of the storm and have multiple ways to get warnings.
Assemble a disaster supply kit that includes food and water, medicine/prescriptions, batteries, flashlights, phone chargers, and have cash on hand.
Only run diesel generators outdoors to avoid carbon monoxide poisoning.
Fill up your vehicle's gas tank before a hurricane and move it to a safe location.
Cover windows with shutters or plywood before strong hurricanes to protect against flying debris.
Develop a hurricane evacuation plan and have a supplies bag packed. Know your local evacuation zone in case you are ordered to evacuate quickly.
Plan for your pets.
Have United Water Restoration Long Island's phone number, (631) 494-4764, saved in your contacts in case your home or business experiences property damage.
Summer Storm Watches vs Warnings
Be alert! No matter where you are on Long Island, you're at risk for stormy weather. Know the differences between emergency weather watches and warnings, and pay attention to local weather statements.
Severe Storm Watch: This means atmospheric conditions are favorable for a particular severe weather hazard within the next several hours. Stay informed and have a plan. A Tropical Storm Watch is issued when a tropical cyclone with winds of 39-73 mph may affect the area within the next 48 hours, and a Hurricane Watch goes into effect when conditions of 74 mph or more are possible within the next 48 hours.
Severe Storm Warning: Indicates a particular severe weather hazard is imminent or occurring. Promptly take action to protect life and property. A Tropical Storm Warning advisory is triggered when a tropical cyclone with sustained winds of 39-73 mph is foreseen within 36 hours or less, and when sustained winds of 74 or more are expected within 36 hours or less, it's upgraded to a Hurricane Warning.
Stay safe! You and your family's (or employees') physical safety and health are priorities. You can learn about summer storm watches and warnings from the National Weather Service (NWS). The National Oceanic and Atmospheric Administration's (NOAA)/NWS Storm Prediction Center shares regional weather warnings, and the National Hurricane Center (NHC) tracks tropical storms and hurricanes.

Not All Summer Storms Are the Same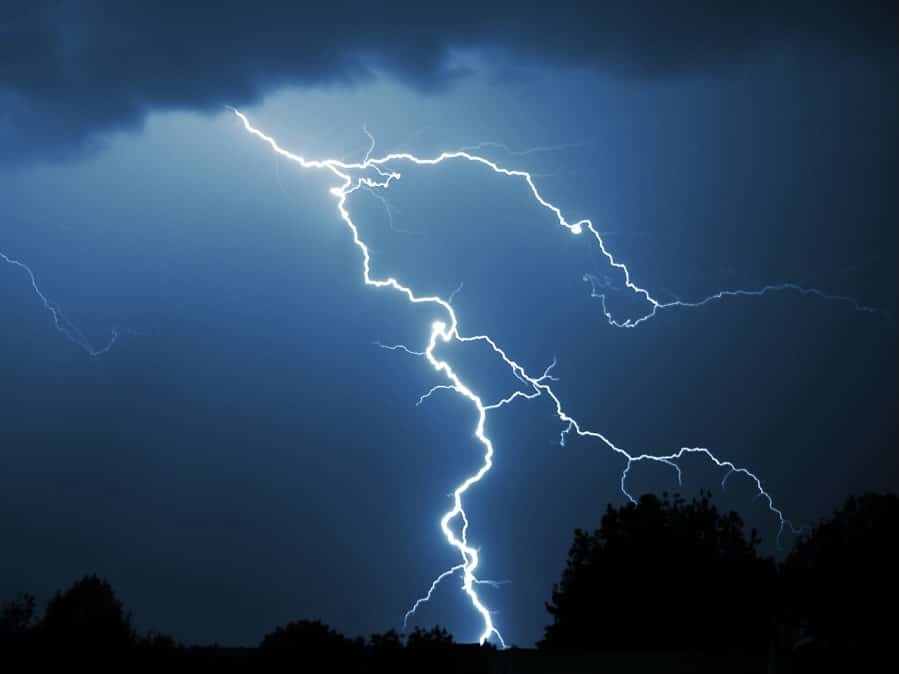 Severe thunderstorms and the hazardous conditions they produce – cloud-to-ground lightning; hail; tornadoes; flash flooding – are often part of the forecast in New York during the warmer months. They can be forecasted ahead of time or occur unexpectedly, with little or no warning. Large hail can damage property such as roofs and windows, a lightning strike can cause a destructive fire, and whipping winds can uproot trees and break off branches onto properties. Any one of these threats in combination with excessive rain can lead to considerable structural damage.
NWS classifies a thunderstorm as severe when it can produce 58 mph winds or greater and/or one-inch or larger hail. Beginning Aug. 2, 2021, Severe Thunderstorm Warnings have two new damage threat categories designed to promote immediate action, 'destructive damage' and 'considerable damage.'
The criteria for a 'destructive' thunderstorm damage threat is 80 mph winds or greater and/or 2.75-inch diameter hail (baseball-size). This warning will activate Wireless Emergency Alert (WEA) on smartphones, similar to tornado and flash flood warnings.
The criteria for a 'considerable' thunderstorm damage threat is 70-79 mph winds and or 1.75-inch diameter hail (golf ball-sized). This will not activate WEA on smartphones.
Each year, nationwide, only 10% (10,000 of 100,000) of all severe thunderstorms reach the destructive category, on average. Most of these storms are damaging wind events, such as derechos (straight-line winds) and supercell thunderstorms. According to NOAA's National Centers for Environmental Information (NCEI), 13 of the 22 costliest weather disasters in 2020 were severe thunderstorms.
Tropical Storms and Hurricanes
The official Atlantic hurricane season runs from June 1 through November 30, with September being the most active month for them to make landfall in the United States. Long Island's location puts Nassau and Suffolk counties in the crosshairs of tropical cyclones traveling up the Atlantic coastline. The Pacific has its own hurricane season from May 15 to November 30. Tropical storms, hurricanes, and their remnants are a big threat to people and property, and the resulting rain, wind, and high surf can cause widespread destruction.
Local flooding can happen anywhere on Long Island. Those in coastal communities should guard their homes and businesses against flood damage from storm surge. Hurricane storm surges are the greatest threat, causing nearly 90% of all deaths and injuries, and much of the damage. The South Shore of Long Island is highly vulnerable to storm surge inundation and in some cases, residents may be asked to evacuate at-risk areas. The adage goes, "Run from the water. Hide from the wind."
In 2020, the United States experienced a record-breaking number of tropical cyclones (30), with 12 making landfall. NCEI reports 7 of the 12 became billion-dollar disasters. While 2021 isn't expected to be as busy as last year, it's still predicted to have above-normal activity. Historically, of the states that are most hit by hurricanes, New York ranks ninth.
Tropical storms are tropical cyclones, which NOAA describes as a rotating low-pressure weather system with organized thunderstorms, and has maximum sustained surface winds ranging from 39-73 mph. It's classified as a hurricane when the storm reaches 74 mph.
The Saffir-Simpson Hurricane Wind Scale is designed to help determine the total destructive power of hurricane-force winds. Hurricanes are given a 1 to 5 categorization based on the storm's maximum sustained wind speed. It doesn't take into account other potentially deadly hazards, such as rainfall accumulation or tornadoes. Categories 3 to 5 are considered major hurricanes. The NWS National Hurricane Preparedness has been updated for the 2021 hurricane season. NOAA Education has important hurricane safety tips about what you should do before, during, and after a storm.
Weather the Storm
Unfortunately, weather threats are unavoidable, but the actions you can take beforehand can minimize damage and protect your property. If your home or commercial building endures the effects of Mother Nature's devastation, call United at (631) 494-4764 for immediate help. We're your first step towards a quick recovery. United's highly-trained, IICRC-certified technicians can professionally secure your property, prevent further damage, safely clean up debris and/or dry wet areas, and efficiently make repairs. Our emergency services include tree removal, board-ups, roof tarping, and content storage. Our trusted team even handles the insurance claims process for you. You'll go from storm clouds to cloud nine!
Next, we'll get you prepared for winter storms, including nor'easters and blizzards, which can also produce catastrophic storm surges and damage.