Thanksgiving Fire Safety Tips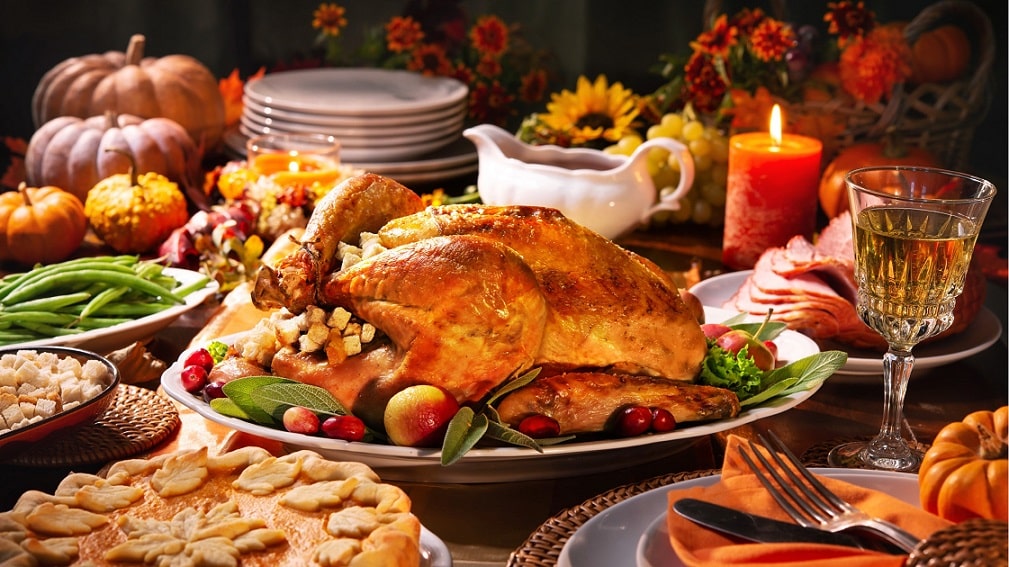 Thanksgiving is a time to get together with friends and family to share a meal, make memories, and be thankful. It can also be an occasion when fires start in the kitchen.
Cooking is part of the Thanksgiving tradition, but it's also the leading cause of home fires and civilian injuries year-round. Cooking is the second-leading cause of civilian fire deaths and direct property damage. Cooking-related fires are more likely to happen on Thanksgiving than any other day of the year, according to the National Fire Protection Association (NFPA). There are more than three times as many cooking fires on Thanksgiving as on a typical day of the year.
The leading cause of home structure fires on Thanksgiving or during the holiday season is unattended cooking, followed by candles and holiday lights. In the United States, about 80% of house fires occur in the kitchen, and cooking equipment and appliances are involved in more than half of those fires, according to NFPA data.
It's easy to get distracted when you're in the kitchen, especially when there are young children and guests nearby. Pay extra attention while you're cooking to keep your Thanksgiving fire-free. How many times have you been in the kitchen cooking and left the food unattended on the stovetop? Probably more times than you'd like to admit! If you're cooking Thanksgiving dinner, don't leave the kitchen. Fire safety experts warn that most Thanksgiving fires begin because of unattended cooking, whether it's a turkey or a pan of grease on the stovetop.

Fire Safety Tips for Thanksgiving
Keep safety top of mind while you celebrate Thanksgiving, especially if you are cooking in the kitchen. With these Thanksgiving fire prevention tips and recommendations, you can have a wonderful holiday while keeping your family, friends, and home safe from fire damage.
Never leave the kitchen while cooking and keep an eye on the stovetop, especially when frying or sautéing with oil.
Stay at home when cooking a turkey and check on it regularly.
Keep flammable items such as oven mitts, wrappers, wooden utensils, and napkins well away from heat sources.
Wear close-fitting clothing and tightly roll up long sleeves when cooking.
Have a fire extinguisher nearby when cooking.
Ensure smoke alarms are working.
Keep children away from the stove, lighters, matches, as well as hot foods and liquids.
Never leave children alone in rooms with lit candles.
NFPA strongly discourages the use of outdoor gas-fueled turkey fryers, as these can lead to severe burns, injuries, and property damage. Never fry a turkey indoors.
Cooking Accidents
If you experience a cooking fire:
Oven: Turn off the heat and keep the door closed. Only open the oven door if you're confident the fire is completely out. If you're not sure, call the fire department.
Stovetop: When frying, turn off the burner if you see smoke and carefully remove the pan from the heat source. Cook with a pan lid nearby. It can be used to slide over the pan if it catches fire. Leave the pan covered and let it completely cool. NFPA recommends not throwing water or using a fire extinguisher on the fire. If you feel you're in danger, evacuate the home, close the door behind you, and call the fire department when you're safely outside.
Before you prepare your feast, take some time to review these fire prevention tips for Thanksgiving and stay safe in your kitchen.
United Water Restoration Long Island wishes everyone a happy, healthy, and safe Thanksgiving!