Furnace and Boiler Puffbacks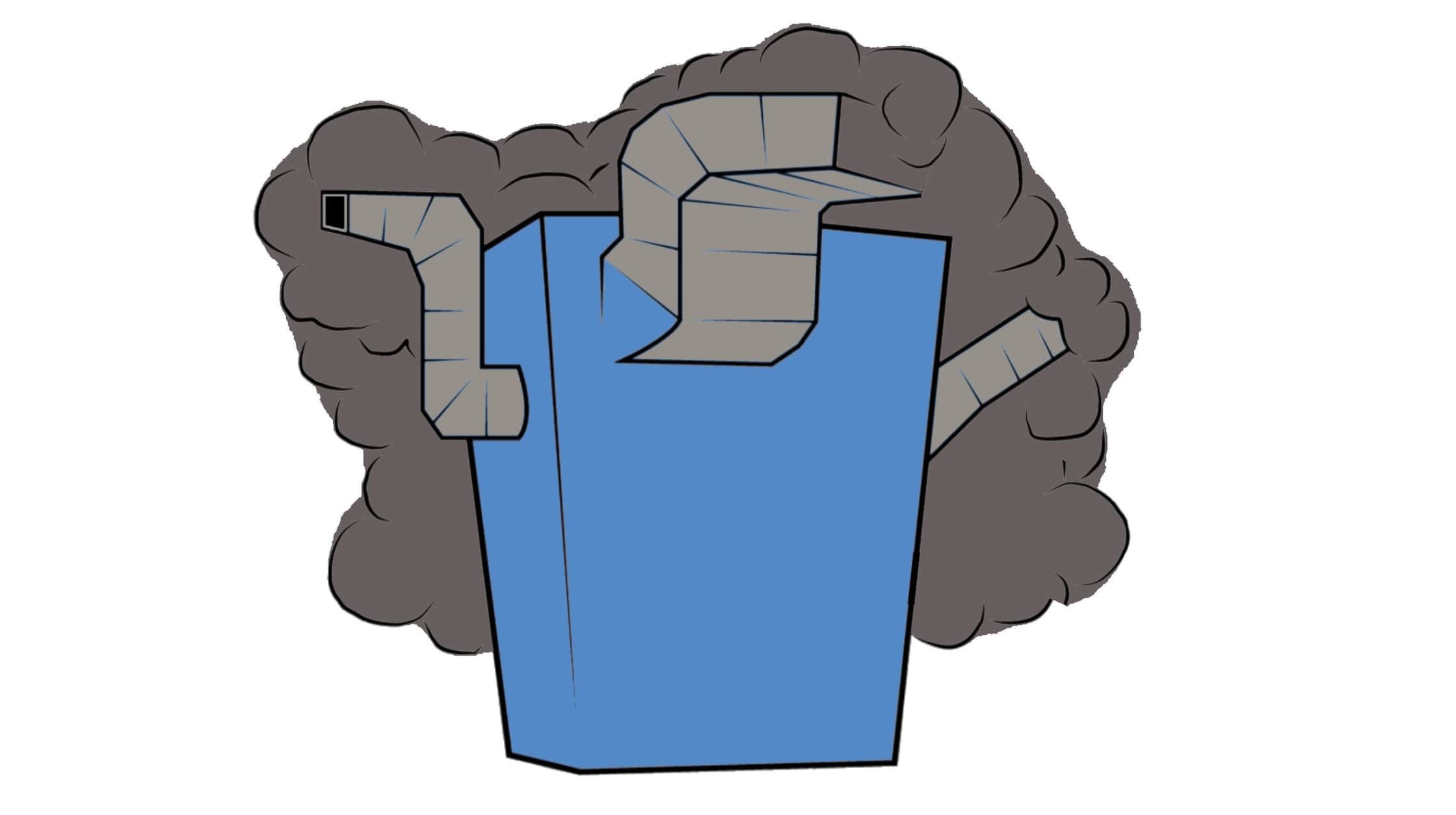 It's a cold day, you've just started your heating system, and you find that it's not working. When you investigate the issue, you see what looks like black smoke billowing out of your oil burning furnace or boiler. This cloud of black smoke and soot is called a puffback, and it can cause extensive damage to your home or business, as well as the heating system components. It's important to remediate the situation as quickly as possible.

What is a Puffback?
Puffbacks are an all-too-common occurrence in oil fired furnaces and boilers found in residential and commercial buildings across Long Island. They happen when combustion byproducts such as carbon monoxide and nitrogen dioxide build up in the heat exchanger of your furnace or boiler. The fumes trigger an explosion that blows the pressure relief valve off the tank.
When a furnace or boiler misfires, it expels smoke and black, oily, web-like soot throughout the home or business, covering ceilings, walls, flooring, furniture, clothing, and other belongings. Really on anything that's exposed. Though they can severely damage your HVAC system, back puffs don't necessarily mean your unit needs replacing. However, you will want to hire certified, licensed technicians – like United Water Restoration Long Island – to clean up and restore the damage caused by soot and odor that escapes.

Common Causes of Puffbacks
Furnace and boiler puffbacks are dangerous conditions that can occur in your heating system. They often happen due to excessive lint or dust buildup within your furnace or boiler, but they can also be produced by other factors such as inefficient burning, improper venting, rust accumulation, or equipment malfunctions. Sometimes a combination of factors can contribute to the problem. Property owners may smell foul odors emitting from their furnace or boiler, which can be a warning sign of a bigger problem occurring inside your unit that may require service.
A common sign of trouble with your boiler is high pressure, which occurs when it's not burning fuel correctly. That often triggers an alarm that warns you that something is wrong. If you think there might be too much carbon in your system, there are steps you can take to resolve it.
Be aware that improperly installed fireplace dampers/draft diverters and obstructions or creosote buildup in the chimney can also lead to back puffing.

What to Do After a Puffback
More than just a nuisance, a furnace or boiler back puff can wreak havoc on houses or businesses and threaten occupants' well-being. If you've experienced a puffback at your Long Island home or business, contact United immediately at (631) 494-4764. It's likely your walls, baseboards, ceilings, fabrics, floors, cabinets, furnishings, etc. are covered in corrosive and toxic soot. Getting your property and possessions professionally cleaned and restored right away can prevent more damage from occurring and ensure that your living space stays safe. United diligently works with your insurance carrier to help get you fully compensated for losses or damages.
In addition to hiring a local professional puffback cleaning service, you should also have your system inspected by a specialist to determine the cause of the damage. Then you can take preventative measures for further issues down the road. Routine maintenance keeps your furnace or boiler running efficiently.