The Differences Between Smoke and Fire Damage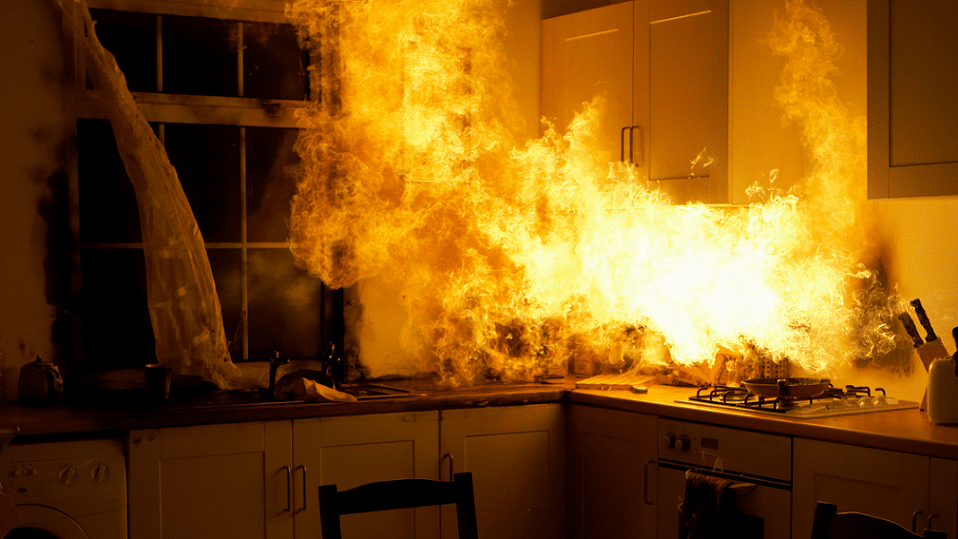 If your Long Island property suffers a fire, you may be left with signs of smoke and fire damage. No matter the size of the fire, smoke and the accompanying odors can find their way onto surfaces, into vents, and on to personal possessions like furniture. Both the smoke/soot damage and fire damage needs to be properly addressed to ensure your home or commercial space is fully restored. United Water Restoration Group Long Island will identify the differences between damage from smoke and fire, so you'll know how to take care of it fast.

Signs You Need a Smoke Restoration Professional
After extinguishing a blaze, often you're not only left with fire damage. The cleanup and restoration process addresses smoke stain and odor, and in many cases, water damage. Smoke and soot residue can sometimes be hard to see with the naked eye. That's when one of United's highly trained technicians uses a dry cleaning sponge to show our customers the unseen residue on affected areas. Some visible indications of fire smoke damage are:
Yellowing of walls, paint, and surfaces, which may indicate protein residue from grease fires.
Discoloration of other household items, like dishes and cabinetry.
Strong odors, like the smell of burned objects.
Soot on walls, ceilings, floors, windows, and other surfaces.
Experiencing dizziness or respiratory symptoms, such as coughing and congestion.
Signs You Need a Fire Restoration Professional
Obviously, the same signs as above apply here. However, unlike smoke, fires have the capability to destroy objects and structures. Some unmistakable signs of fire loss are:
Scorch markings.
Ash or black debris.
Charred or melted items or surfaces.
Burnt possessions, including appliances, furniture, personal items, and clothing.
Significant holes, breaks, or burned areas causing damage to a property's structure.
The amount of smoke and fire damage depends on how the blaze started, where it burned, how long it was burning, the temperature of the flames, and how much of your property was impacted. For instance, small fires may have a bit of soot, odor, and yellowing in the impacted area, but a highly destructive fire may result in intense levels of black soot and smoky odors, and much of the items damaged beyond repair. United's team helps their customers determine what belongings can be salvaged.

Restoring a Smoke- and Fire-Damaged Property
There are many steps you can take to restore your Long Island home or business from damage caused by smoke and flames:
Remove all damaged furniture.
Replace damaged appliances, cabinetry, and flooring.
Scrub all walls, windows, and surfaces with a dry cleaning sponge and then soap and water.
Deodorize the space to remove foul odors.
Have an electrician check the area's electrical system.
Call in the professionals, like United.
Work with your property insurance carrier to maximize the benefits available under your policy.
If you do experience a devastating loss at your property, United's IICRC certified technicians can assess the damages from smoke and fire, and restore your space to its original condition or better. Call our 24/7 phone line at (631) 494-4764 to speak to our team right away.