Sewage or Drain Backups vs. Overflows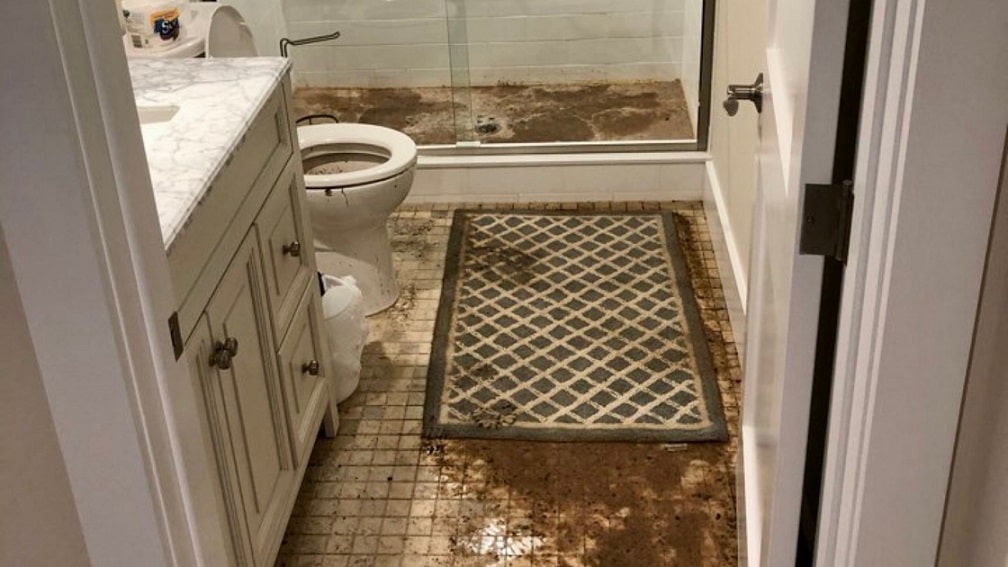 Article by Ed Jones, CodeBlue Vice President of Education & Operational Excellence, Master Water Restorer, IICRC Approved WRT/ASD Instructor and Water Loss Specialist #170. Written for "Getting EDucated" by Ed Jones and republished with permission.
Sewer/drain lines and traps are very important in plumbing systems in order to get rid of wastewater. In addition to a network of pipes in which the wastewater flows every drain system has a number of sewer traps and air vents. Traps prevent clogs, allow for cleaning of clogs, and prevent sewer gases from entering the living or working space. The air vents help prevent a vacuum to assist with draining the wastewater and vents any odors out the roof of the structure.
Each drain line and plumbing fixture is connected to a sewer trap. Among other things, sewer traps prevent toxic gases contained in wastewater, the public sewer, or septic tanks from escaping and entering your house. A sewer trap gets its name from the way it works: it traps a small volume of water between your plumbing fixture and drain line. This standing water functions as a barrier through which no sewer gas can penetrate. Another important part of a drain system is the vent or "vacuum breaker" that provides a passage of air as wastewater flows down the drain after it passes through the sewer trap. This allows wastewater to flow freely, without creating a vacuum.
To make sure that wastewater flows freely, the vent pipe acts as an air passageway into the drain line. A vent pipe is installed vertically, in a way that the pipe protrudes from the roof in most cases. The vent for the main house sewer usually exits through an exterior wall a few feet above the trap itself. While the pipe allows the escape of gases from wastewater, these gases are immediately absorbed by the atmosphere and neutralized. They do not re-enter the house through the vent pipe. As long as the pipe is tall enough, sewer odor problems are negligible in most cases.
As the water flows down the main drain line, the air is sucked into the pipe to prevent a vacuum. To visualize the purpose, imagine drinking out of a bottle of water without letting any air back into the bottle. The water will not flow smoothly, if at all. Important to note, vent pipe must be installed or connected to the drain line after the sewer trap, not before it. Such design allows multiple sewer traps (one under every water fixture) to connect to a single vent pipe in a house.
In the world of water mitigation, it is important to note that backups always come from past the trap, whereas if the trap is clogged or blocked the water "overflows" back into the home. Overflows are typically category 2, unless the water contains fecal matter, whereas backups are classified as category 3. In most cases, if water is coming out of a drain line it is either backing up or leaking from a hole in the drain line, both of which would be category 3 water losses.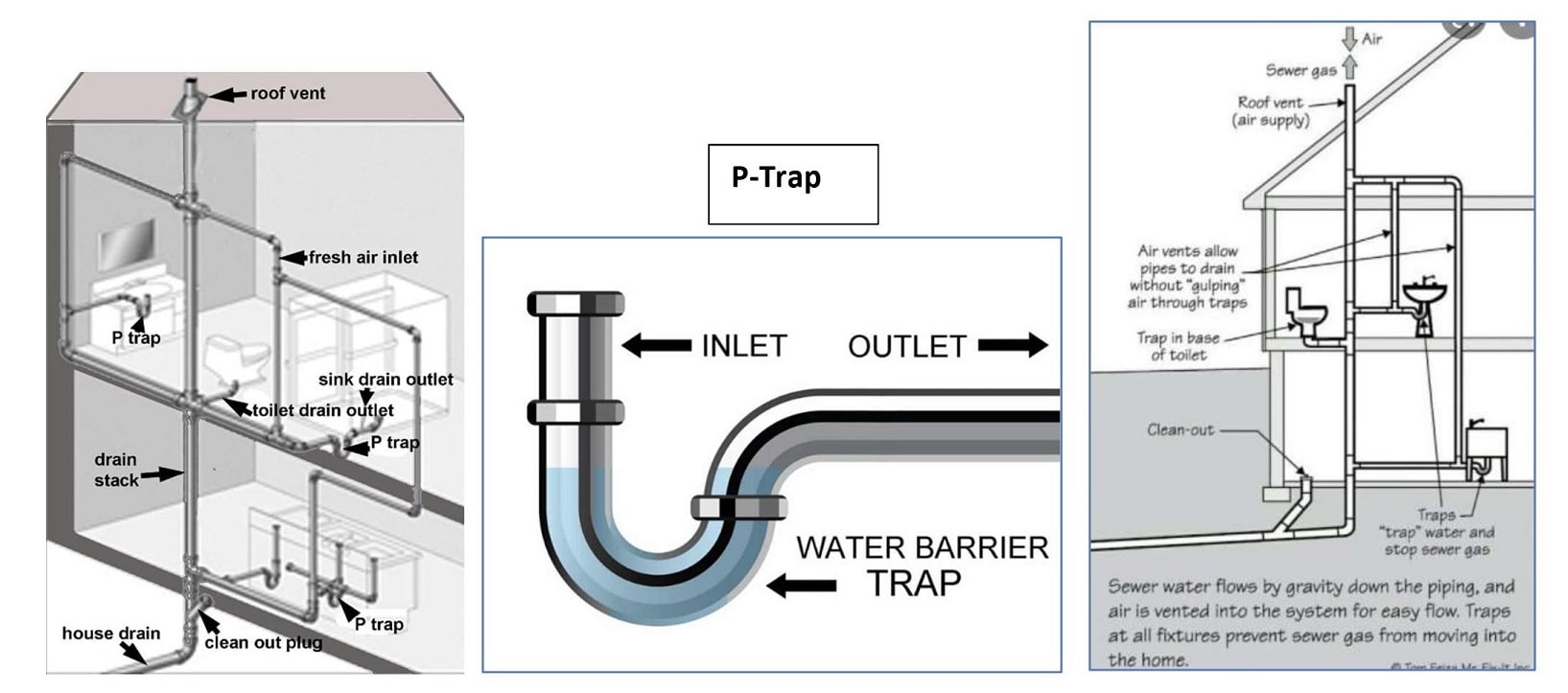 If you experience an unexpected water loss at your Long Island or NYC property, immediately call an IICRC certified restoration company like United Water Restoration Long Island. United provides professional 24/7 emergency wastewater cleanup from backups or overflows.