Mold in Your Attic?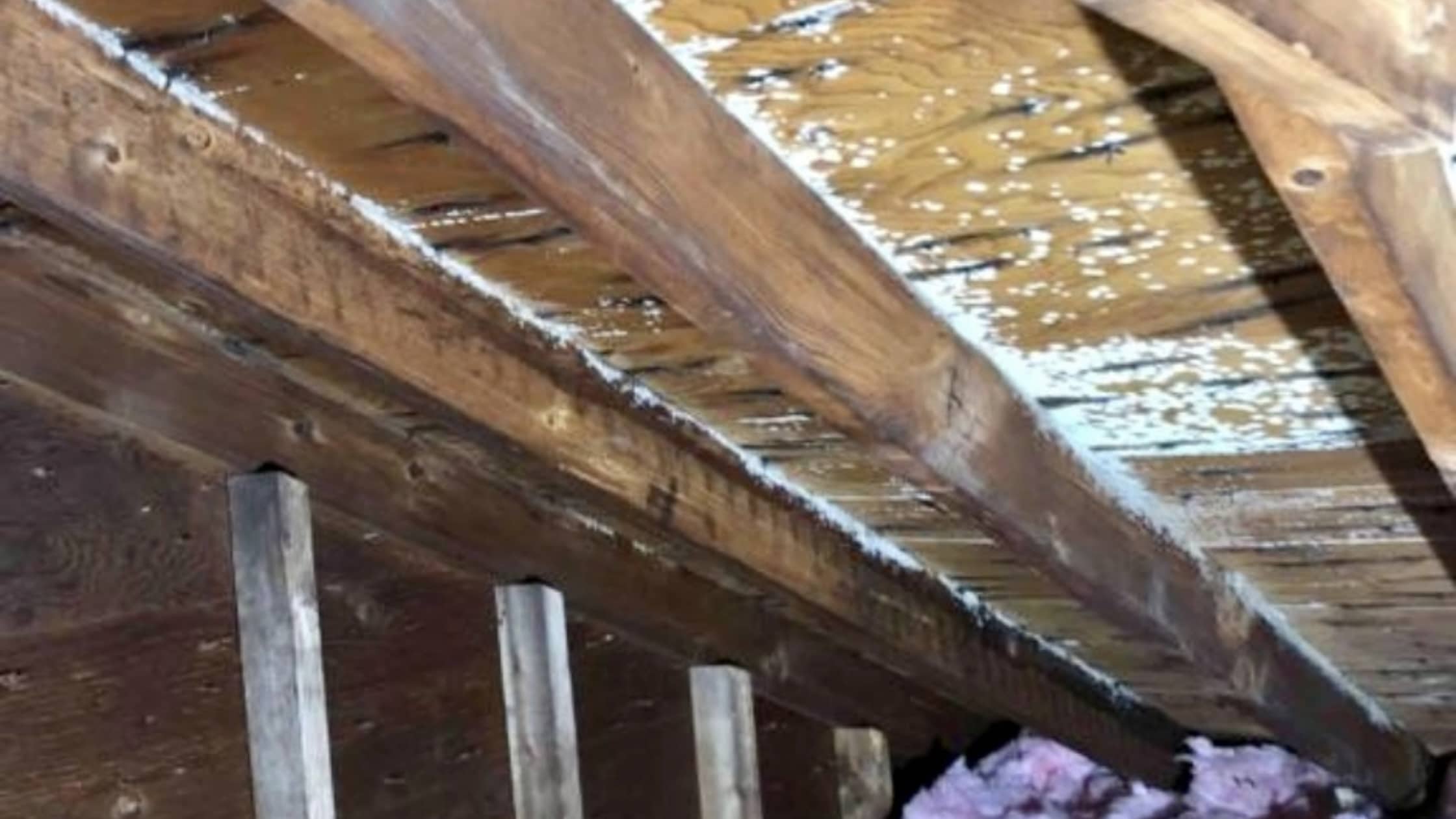 If you're like most people, your attic is basically just extra space for storage meant to help keep the main levels of your home less cluttered. A place for old clothes, seasonal decorations, and random 'stuff' you simply refuse to throw away.
Know what else may be looming in your attic? Unfortunately, that answer might be mold.
With only the roof to protect it, one small breach is all it takes to expose your attic to the elements outside, and with a little moisture from a passing rainstorm, you could find yourself dealing with the beginnings of a mold infestation just out of sight.
Luckily United Water Restoration Group is here to help you navigate what to do with your attic damage. As New York state licensed mold remediation contractors, our team of certified mold abatement technicians is recognized as the go-to pros for this type of work.

It's A Dirty Job: Leave It to the Pros
Attic mold remediation from a professional service runs at an average of $2,325. While the price tag may cause some alarm, what you pay in part with your insurance provider will be far less than what you might pay out of pocket if a DIY attempt goes wrong.
Just throw some bleach on it, right? Maybe turn on some fans?! It's a bit more complex than that. Not all mold is created equal, and mold colonies tend to permeate into the building materials and spread over time.
Attics are typically confined spaces with treacherous working conditions. Lighting is usually poor, and hazards are numerous. One false move and someone could come crashing through the ceiling below.
As if those reasons aren't compelling enough, without proper respiratory protection you may be inhaling mold spores and other particulates which could cause health concerns over time.

Our Team Is Ready To Answer Your Call
(631) 494-4764
Contact United Water Restoration, your Long Island solution provider of choice for attic remediation questions, when you find yourself dealing with some funky substances above!
Our lines are open 24/7 and can place you in direct contact with one of our trained technicians.