Grilling Fire Safety Tips for BBQ Season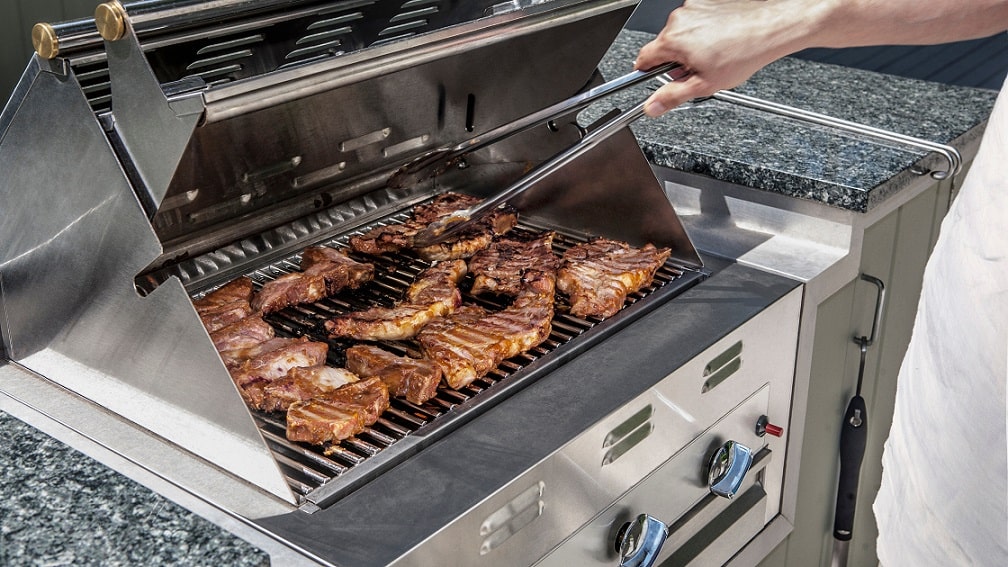 Summer would feel incomplete without grilling. Make sure your home and outdoor living space is protected. Before you fire up the grill, take proper precautions and stay safe with these grilling and BBQ safety tips.
For many of us, Memorial Day weekend represents the unofficial start of summer. If that means one thing, there's some barbecuing to do! July marks the official start of grilling season. Sure you've been cooking outdoors since the weather got warmer, but that is the month when we kick our grilling into high gear. It makes sense that National Grilling Month would include July 4th, America's favorite barbecuing holiday.
While grilling is a summer essential, it's also prime time for grill-related accidents, injuries, and fires. United Water Restoration Long Island wants you to enjoy cookouts safely, and being prepared will allow you to avoid dangerous accidents and disasters.
According to the National Fire Protection Association (NFPA), a leading information and knowledge resource on fire, electrical and related hazards, grilling accidents are among the more common causes of household fires. From 2014-18, U.S. fire departments responded to an annual average of 10,600 house fires involving grills, BBQs, and hibachis, including 4,900 structure fires and 5,700 unclassified outdoor fires. Grill fires on residential properties result in an estimated average of $149 million in direct property loss each year. The leading factors for home grill fires include failure to clean, the heat source being too close to combustibles, a leak or break, and unattended equipment. Five of every six grills (84%) involved in home fires were fueled by gas, while 12% used charcoal or another solid fuel.
NFPA Grilling Facts
64% of U.S. adults own at least one outdoor BBQ, grill, or smoker; 61% own a gas grill.
10,600 house fires are started by grills each year, on average.
July is the peak month for grill fires (18%), followed by June (15%), May (13%), and August (12%).
19,700 patients went to the emergency room because of injuries involving grills (9,500 thermal burns).
Gas grills contribute to a higher number of fires than charcoal grills.
Reasons and Seasons for Grilling
Backyard BBQs have only increased in popularity since the pandemic as homeowners turn to their grills in order to have a safer way to get together with family and friends. This will likely cause the number of grill fires on home properties to jump. According to the Hearth, Patio & Barbecue Association's (HPBA) biennial consumer survey, Americans are not only finding new occasions to grill, but new months of the year to grill. HPBA's study found:
68% of grill owners plan to cook on Independence Day; 56% on Memorial Day and Labor Day; 42% on Father's Day, and 29% on Mother's Day.
61% of grill owners use propane, followed by charcoal (49%), and electric (10%).
68% of owners grill for the flavor, followed by lifestyle (45%), convenience (33%), entertainment (33%), and hobby (19%)
Year-round grilling remains popular – 75% of owners grill during the winter, with 23% grilling on Super Bowl Sunday; 13% on Thanksgiving; and 9% on New Year's Day.
Other occasions to grill include birthdays, camping trips, vacations, and tailgating at sporting events.
Grilling Safety Tips
There's nothing like outdoor grilling. It's one of the most popular ways to cook food. But, a grill placed too close to anything that can burn is a fire hazard. They can be very hot, causing burn injuries. Follow these simple tips from NFPA and you will be on the way to safe grilling.
Propane and charcoal BBQ grills should only be used outdoors – never inside the house, garage, camper, tent, or any enclosed area.
The grill should be placed well away from the home, deck railings, and out from under eaves and overhanging branches.
Keep children and pets at least three feet away from the grill area.
Keep your grill clean by removing grease or fat buildup from the grills and in trays below the grill.
Check connections for leaks or breaks.
Never leave your grill unattended.
Always make sure your gas grill lid is open before lighting it.
Use long-handled tools made for cooking on the grill.
Keep a fire extinguisher within distance.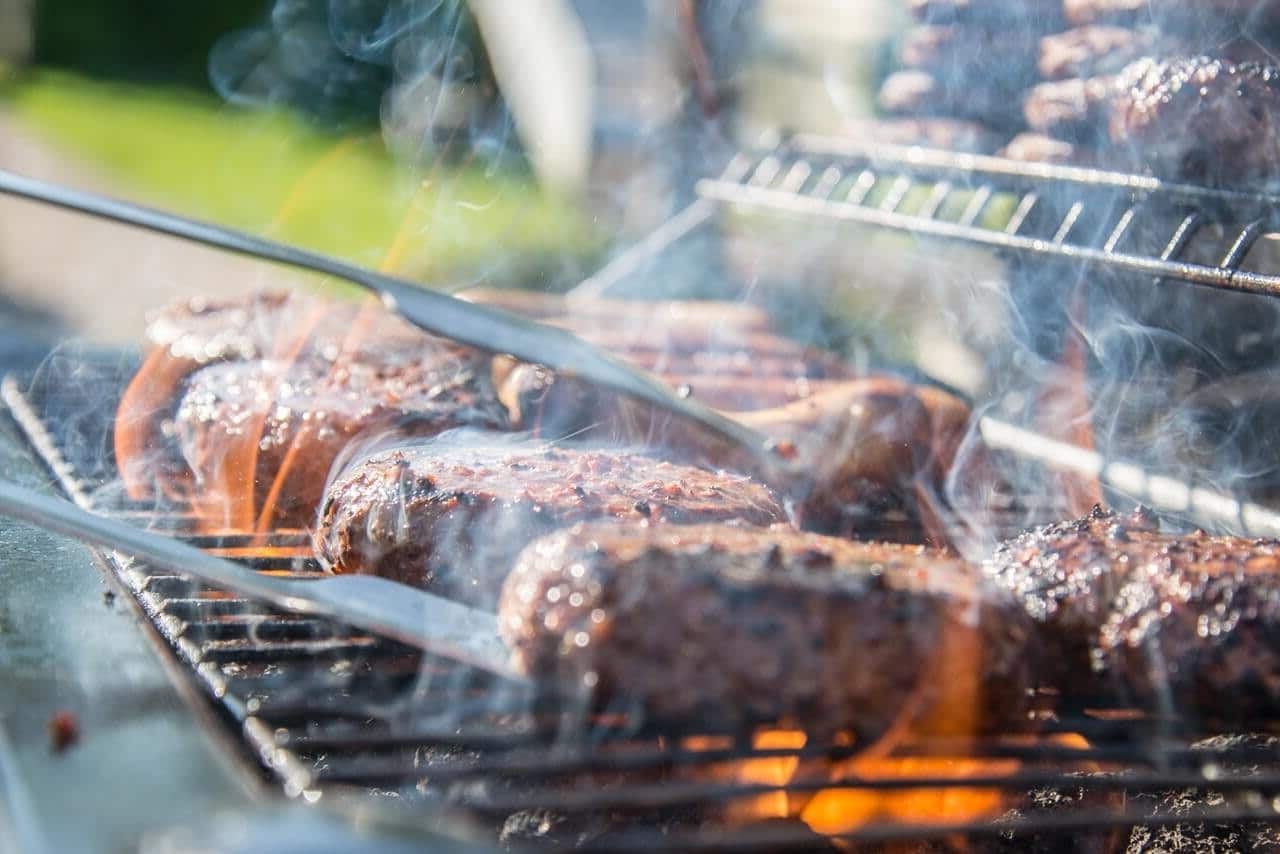 Propane Grills
Check the gas tank hose for leaks before using it for the first time each year. Apply a light soap and water solution to the hose. A propane leak will release bubbles. If your grill has a gas leak, by smell or the soapy bubble test, and there is no flame, turn off both the gas tank and the grill. If the leak stops, get the grill serviced by a professional before using it again. If the leak does not stop, call the fire department. If you smell gas while cooking, immediately get away from the grill and call the fire department. Do not move the grill. If the flame goes out, turn the grill and gas off and wait at least five minutes before re-lighting it.
Charcoal Grills
There are several ways to get the charcoal ready to use. Charcoal chimney starters allow you to start the charcoal using newspaper as fuel. If you use a starter fluid, use only charcoal starter fluid. Never add charcoal fluid or any other flammable liquids to the fire. Keep charcoal fluid out of the reach of children and away from heat sources. There are also electric charcoal starters, which do not use fire. Be sure to use an extension cord for outdoor use. When you are finished grilling, let the coals completely cool before disposing of them in a metal container.
Grilling and Chilling
Some of the best memories are made around the grill surrounded by family and friends. Make outdoor cooking safety a priority by following these tips. If you're not cautious, your grilling season could go up in flames.