New York Forward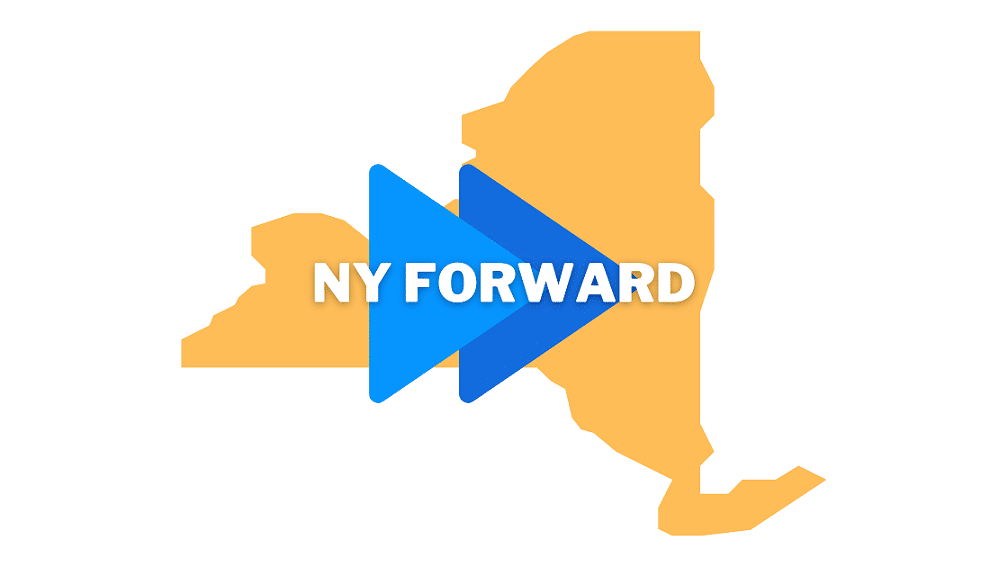 Update: As of June 15, 2021, more than 70% of adult New York adults have received at least the first dose of the COVID-19 vaccination. The state has lifted most New York Forward  industry restrictions, except the mask requirement for unvaccinated individuals, and in certain indoor settings (i.e. health care) as advised by the CDC. These guidelines are still active.
Update: Effective May 19, 2021, New York has adopted the CDC recommendations for fully vaccinated people, issued on May 13, for most businesses and public settings.
As Long Island prepares to move forward, the CDC and New York state government announced a series of steps and precautions that businesses, large and small, must adhere to. Below is a recap to assist you in formulating your plan and getting you back in business safely – for your employees, customers, and yourself.
Priority industries for reopening: Businesses in each region will reopen in phases.
Phase One
– Construction
– Manufacturing and wholesale supply chain
– Select retail using curbside pickup only
Phase Two
– Professional services
– Finance and insurance
– Retail
– Administrative support
– Real estate and rental leasing
Phase Three
– Restaurants and foodservice
– Hotels and accommodations
Phase Four
– Arts, entertainment, and recreation
– Education
Business Precautions
Each business and industry must have a plan to protect employees and consumers, make the physical workspace safer, and implement processes that lower the risk of infection in the business.
Download the NY Forward Safety Plan Template to get started.
United Water Restoration of Long Island provides professional commercial deep sanitization and disinfecting services.
"Let United get you back in business!"