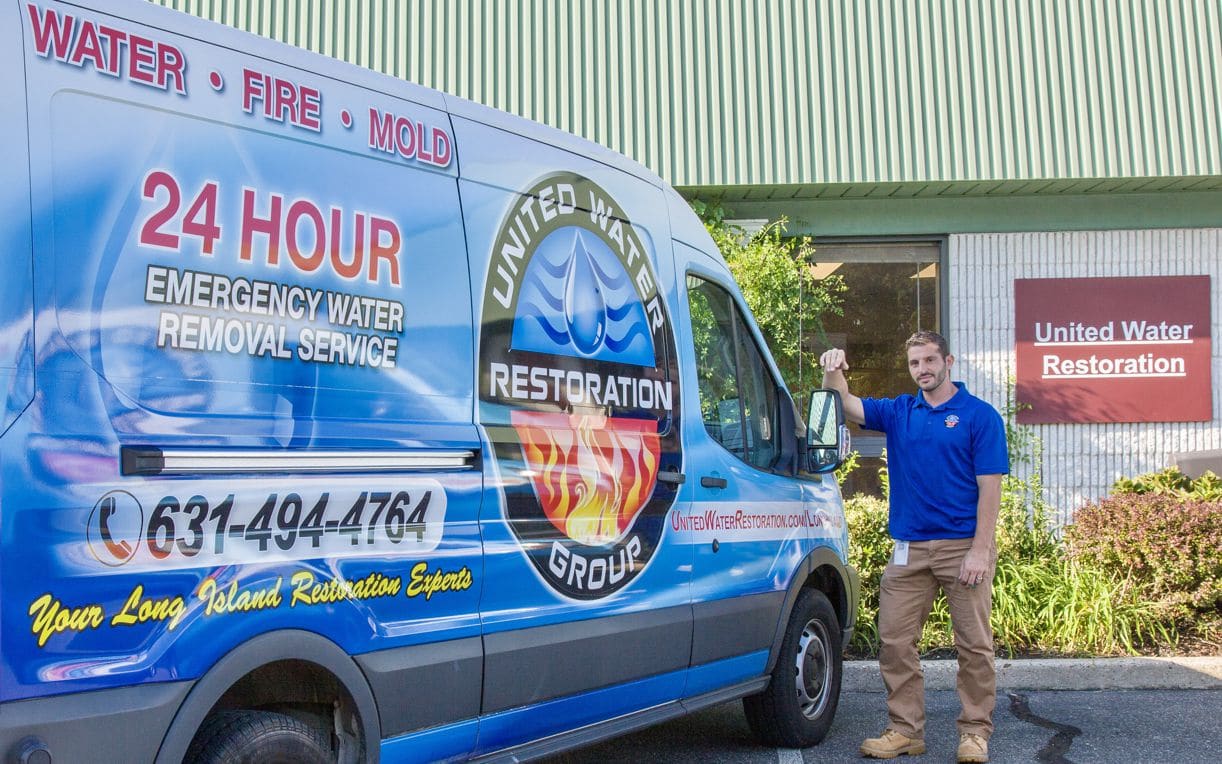 United Water Restoration Long Island is a full-service property damage restoration company serving Nassau County, Suffolk County, and NYC. We're the professionals you call when your home or business suffers damage caused by water, fire, mold, or bad weather. Immediate emergency response is available 24/7/365 as well as flexible scheduling. United works with all insurance companies.
We're licensed and insured, IICRC certified, and a Lead-Safe Certified Firm. We adhere to all local and federal regulations, and our professional team of restoration technicians continually keeps up with industry best practices through education and training programs. Our complete project management approach ensures we see your job through to completion and you are fully satisfied with the results. Thank you for the opportunity to serve you.
Contact Us
(631) 494-4764
Main Office: 74 Bridge Rd., Islandia, NY 11749
Available 24 Hours/7 Days a Week
Licenses & Certifications
– Nassau County Home Improvement Contractors License # 151383
– Suffolk County Home Improvement Contractors License # HI-62149
– New York City Home Improvement Contractors License # 2102373-DCA
– New York State Mold Remediator Company License # 01363
– New York State Asbestos Handling License # 328967
– EPA Lead-Based Paint Abatement Activities Certification # LBP-A-I228620-1
– IICRC Certified Firm Company # 58631305
See a full list of our accreditations.
About the Owner, Phil DePaul
"I chose to work in this industry because coming from a DISASTER RECOVERY MANAGEMENT background, it's hard to match the PURPOSE of serving people in times of need. The intensity of doing meaningful work, especially inside someone's home, is very PERSONAL and we greatly value opportunities to help solve problems."
About Our Talented Staff
Every single technician we dispatch to your property is not only experienced and industry-certified, but background checked and tested to provide the ultimate comfort that your property is in safe hands. You can count on us to be honest and responsive to your needs and work very hard to exceed your expectations.
United Water Restoration of Long Island is part of United Water Restoration Group (UWRG). The franchise is backed by UWRG's 14+ years of industry knowledge and experience.
Let United turn your MESS into SUCCESS!