Contents Pack-Outs & Restoration Services on Long Island
When you experience an insurance loss, such as flooding or a fire, United Water Restoration Long Island is your full-service contractor from start to finish. That includes the evaluation, cleaning, packaging, moving, and temporary storage — on- or off-site — of the most prized possessions in your home or business. United can assist with documenting damaged contents inventory for your insurance adjuster to review and determine a fair valuation. Our team enjoys the challenges of problem-solving each project and managing your interests with care and professionalism.
Contents Pack-Out Service
Disasters that may require professional pack-out and content-cleaning services include:
★ Water or Flood Damage
★ Fire and Smoke Damage
★ Mold Damage
★ Storm Damage
★ Biohazards
★ Trauma/Crime Scenes
★ Oil Spills/Hazardous Substances
★ Structural Damage
In these situations, we strive to find the best solutions for our clients and meet their needs effectively.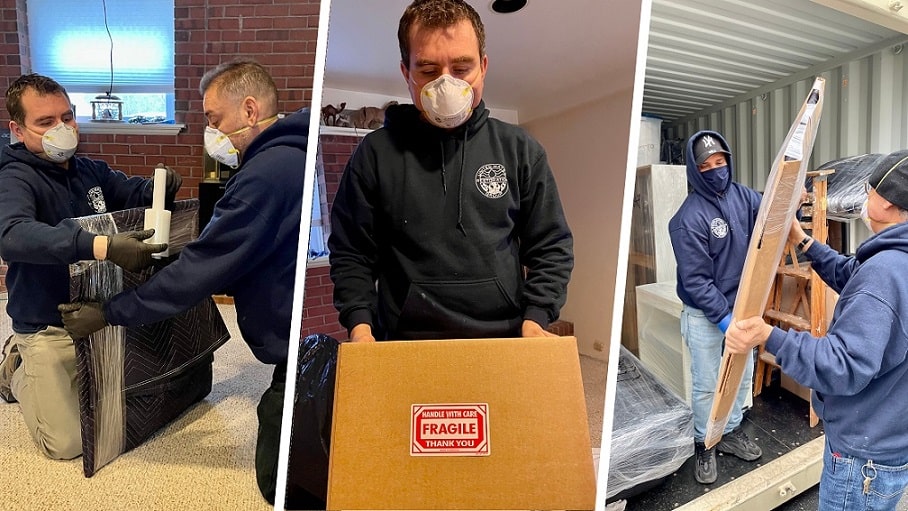 What to Expect
United's emergency pack-out services give you peace of mind during a stressful time.
Inventory: We accurately assess, document, and digitally photograph the condition of each non-salvageable item and give you a comprehensive record of your damaged belongings.
Handling: Our team carefully and safely pack/unpack and transport your contents and possessions with care and respect.
Storage: We securely store your personal property in a locked container — on- or off-site — until repairs and reconstruction are complete.
Cleaning: A contents cleaning specialist restores salvageable items to pre-loss condition, and we work with your adjuster and insurance company to value and replace damaged articles.
Pack-Back: Our team seamlessly returns your valuables to their original location; we unbox your contents for you.
24/7 Emergency Pack-Out Service
We are more than just a contents pack-out company. United is your trusted full-service emergency property damage mitigation and restoration service provider. Let us handle everything!
Content manipulation is a service we provide to Long Island home and business owners after a catastrophic disaster. United's IICRC certified content processing technicians meticulously handle and store your furniture, electronics, clothing, and other personal items. We do this to mitigate further damage, facilitate the restoration process, and protect your valuable possessions.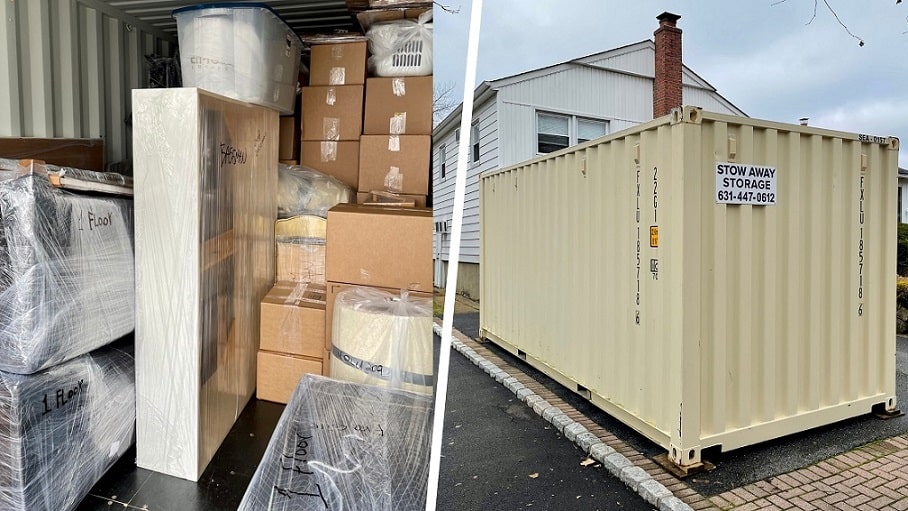 Contents Cleaning Restoration
Contents restoration is when we fully document and clean the valued items in a home or business damaged by an unexpected event. United's contents recovery team inspects and identifies what can be salvaged and restored. We'll also advise you about what to dispose of to prevent cross-contamination.
United's techs carefully inventory, wrap, pack, and transport your impacted belongings to a local facility that uses specialized cleaning equipment to deodorize and restore them to pre-loss condition. These techniques remove mold, mildew, smoke, and soot from objects without harming them. We do everything possible to preserve contents and possessions with great sentimental or monetary value. Your personal effects are stored in a climate-controlled environment until they are ready to be returned to their rightful place.
Inventory and Insurance Claims
Many homeowners insurance policies include coverage for contents restoration services. United works with all insurance companies, and we will help you navigate the contents claim.
We use an inventory tracking system to help Long Island property owners manage their belongings throughout the claims process. Our team creates a detailed checklist of all damaged or destroyed home goods, which we present to your insurance adjuster. United shares photographs of each item and record its condition before and after the cleaning/restoration job. This information helps you receive the maximum compensation from your insurance provider.
Our goal is to facilitate a stress-free experience. Contact United 24/7 at (631) 494-4764 for emergency cleaning and pack-out services. We look forward to helping you with your recovery.